Farewell interview with Dr. Hani El-Gabalawy, former Scientific Director of CIHR-IMHA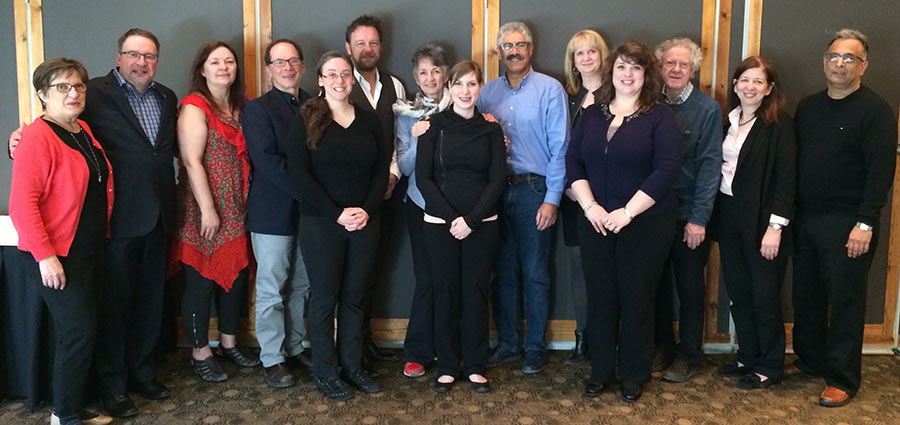 Dr. Hani El-Gabalawy, an internationally respected rheumatologist, Professor of Medicine and Immunology, and a senior clinician at the University of Manitoba, served as Scientific Director of CIHR Institute of Musculoskeletal Health and Arthritis (CIHR-IMHA) from April 2013 - June 2017.
He forged collaborations among researchers and clinicians to improve the health and well-being of those who suffer from various diseases related to the Institute (such as: rheumatoid arthritis; fibromyalgia; chronic pain and fatigue; and juvenile arthritis). Some of these collaborations included the National Institutes of Health in the United States, the James Lind Alliance in the United Kingdom, and ZonMw and Reumafonds in the Netherlands.
Before his departure, Dr. El-Gabalawy took some time for an audio interview to highlight some of his other achievements as Scientific Director of CIHR-IMHA. We thank him for his contributions to Canadians and wish him the best in the future, as he continues to conduct Indigenous health research and teach the next generation of rheumatology students at the University of Manitoba.
Interview with Dr. Hani El-Gabalawy
Transcript

Dr. Hani El-Gabalawy's four year term as Scientific Director of CIHR Institute of Musculoskeletal Health and Arthritis ends on June 30. CIHR had the pleasure of talking to him about his remarkable leadership before his departure. Thank you for being here!

Hani: Thanks very much and I really appreciate the opportunity to present how we have served priority areas for the Institute.

At the beginning of your term as Scientific Director, you identified three strategic priorities of research for the Institute. One of them is chronic pain and fatigue. What were some of your key interests in that area?

Hani: Chronic pain and fatigue is obviously a complicated space because it involves multiple disorders. What we had intended here is to try to get better approaches to the management of these difficult clinical problems. And to achieve this, we put together a steering committee that was made up of several Scientific Directors, including Neurosciences, Mental Health and Addiction, Gender and Health, Cancer Research, and of course our own Institute of Musculoskeletal Health and Arthritis. And we were joined by our colleagues from the United States at the NIH, as well as some colleagues from the UK and Europe. And we attempted to understand where Canada's pain research strategy should be. And based on this we are developing now an initiative that will hopefully address what we call 'valley one', which is the valley in between basic research and early clinical practice. And we feel that there have been enormous successes in Canada in particular in the area of basic understanding of pain: how it works, what cells it involves and what metabolic pathways. But what we have not seen is some therapeutic advances based on that understanding. And we feel that this is an area that is quite important. And as we speak we are moving ahead to try and put together an initiative in this area. Now I have to say that as we discuss this, the Strategy for Patient Oriented Research (or SPOR) launched a call for networks in chronic disease. And we're quite fortunate that one of the five networks that were funded was in fact a network in chronic pain. So as part of our discussions around pain and pain research, we had to be very actively engaged with this newly formed network – particularly the leadership of the network – to make sure that there was a synergy with the funding that had gone out to the networks and indeed that there wouldn't be an overlapping of funding for that resulted from the initiative that we're developing now. We felt that this area was also quite important for patient engagement. And we undertook an exercise focused on one of the areas of chronic pain, a condition called fibromyalgia. Now, the third area that we approached was chronic fatigue. And we came to realize quite early in my tenure as Scientific Director that chronic fatigue syndrome is distinct from other forms of chronic pain. And there is now considerable international research activity to try to understand this very disabling condition. Certainly I'm pleased with what we've been able to accomplish over the last 4-5 years.

Another strategic priority of research for the Institute under your leadership was inflammation and tissue repair. How was this realized?

Hani: Here, this is an area that engages some very great minds working in the areas of inflammation, autoimmunity, wound-healing, and so on. And we really had two major achievements in this priority area. The first has been a multi-Institute signature initiative which is Inflammation and Chronic Disease. This was established to fund nine teams for $2.5 million over five years to do specific projects that would relate to basic mechanisms of inflammation as they relate to at least two chronic inflammatory conditions. This brought together researchers in areas of inflammatory diseases to work together to find common pathways and common mechanisms. Now the second area that our Institute has specifically funded is to establish a network between Canada and the Netherlands in the area of personalized medicine in immune-mediated inflammatory musculoskeletal diseases. And this really is an area that's near and dear to my heart as a rheumatologist. And it focuses on diseases like rheumatoid arthritis (adult and juvenile), lupus, scleroderma, vasculitis and a whole bunch of very damaging and progressive diseases that we have made some enormous advances in our ability to treat. So really in those two areas, I take great pride having been able to move those ahead.

The third strategic priority of research for the Institute was disability, mobility and health. What were some of the key achievements in this area while you were Scientific Director?

Hani: In this area, there are a number of compelling needs and a number of compelling gaps. And we've tried to address those in various ways. The first has been the area of vulnerable populations as it relates to musculoskeletal as well as oral health. We have been moving ahead with initiatives that would target Indigenous populations, particularly the oral health area. We have been a major partner in the Pathways to Health Equity for Aboriginal Peoples – particularly with a focus on oral health. We feel that as a population, Indigenous peoples have been particularly affected by disparities in terms of access to oral health. So this has really been an area that we've focused on. We've also focused on the area of work and healthy and productive work, and how disabled people can better be integrated into the workplace and designing research strategies for accomplishing this.

What do you plan do now?

Hani: What I plan to do is return to my own research program focused on the early stages of rheumatoid arthritis in Indigenous people who are at high risk of developing diseases like rheumatoid arthritis and lupus. We have studied that for more than 10 years now and have established a cohort of individuals who are at risk of developing rheumatoid arthritis with the ultimate aim of learning how to prevent the disease. And, you know, we're tantalizingly close to really being able to make a solid stab at this using a variety of different approaches.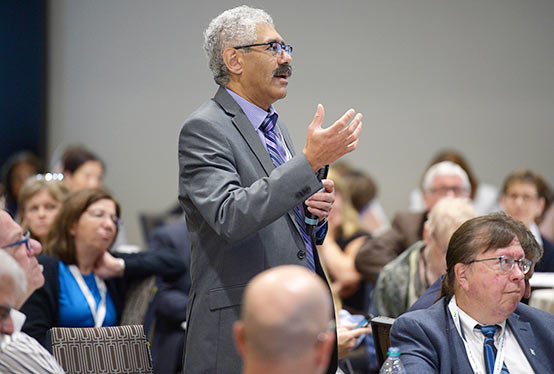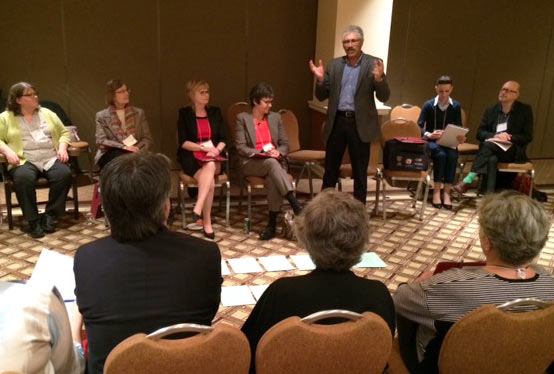 Date modified: