Canadian Institutes of Health Research Annual Report 2012–13: Innovative Strategic Current
Organizational Excellence, Ethics and Impact

Tracking, Evaluating and Improving Performance
The Canadian Institutes of Health Research (CIHR) produces value for Canada by helping support the creation of new scientific knowledge and enabling the translation of this knowledge into improved health, more effective health services and products, and a strengthened Canadian health care system.
Creating value also means being accountable – for CIHR, this accountability is to Canadian taxpayers to track and measure the impact of its investments in health research. In turn, value is linked to the ability to use measurements to continuously improve performance. In the past fiscal year, CIHR has delivered on both of these challenges.
Produce value for Canada
In 2012–13, CIHR published the results of three major evaluation studies. An evaluation of the Regenerative Medicine and Nanomedicine Initiative (RMNI) determined that the program helped keep Canada at the forefront of this emerging field of medical science. During its six years of existence, the RMNI received more than $80 million in funding, and almost half of its funded projects were granted patents or licences related to their research.
A second evaluation, this one of investments in medical imaging, was conducted jointly with the Canada Foundation for Innovation. A case study of CT perfusion, a technology used for diagnosis of acute stroke, reported an impressive 28 to 46% rate of return on investment.
Improve the Open Operating Grant Program to reduce complexity
A third evaluation, focused on CIHR's flagship Open Operating Grant Program for investigator-driven research, determined that the program had achieved significant positive results but also flagged areas where improvements were required to reduce program complexity.
In 2012–13, CIHR made considerable progress towards a major reform of this program and the peer review process. It released the final design of its reform proposal at the end of 2012–13, after a year of thorough consultations with stakeholders using town hall discussions, meetings, emails, letters and an online survey.
In the past fiscal year, CIHR demonstrated commitment to continued improvement in the way in which it delivers value to Canadian taxpayers and remains innovative, strategic and current.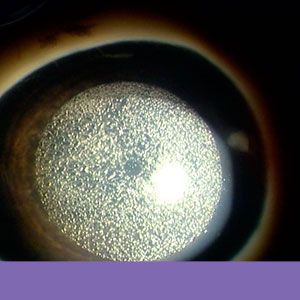 Strategic investment in regenerative medicine patently successful
The Regenerative Medicine and Nanomedicine Initiative (RMNI), a strategic investment of more than $80 million from its commencement in 2004 through its final funding opportunity in 2010, made a significant contribution to the Canadian health research enterprise. In 2012–13, CIHR's Evaluation Unit completed a detailed evaluation of the program which determined that 46% of RMNI research grants resulted in patents or licences, compared with a benchmark figure of 18% for the Open Operating Grant Program. Furthermore, 38% of RMNI grants resulted in intellectual property claims. RMNI investigators also were able to successfully leverage funds secured through RMNI to expand the scope of their work: for every dollar invested in an RMNI catalyst grant, the researchers secured $5.22 in additional grants/awards; for team grants, it was $1.44 per dollar invested.
CIHR's investment in RMNI has also paid off in terms of high-quality work: the scientific impact of publications produced by RMNI-funded researchers significantly exceeded the Canadian average in these fields, demonstrating that the initiative selected and funded excellent research such as that of Dr. Isabelle Brunette of the Maisonneuve-Rosemont Hospital in Montreal. The photo above illustrates Dr. Brunette's work using ultrafast laser pulses to optimize shaping of human corneas to improve transplantation. The temporary microscopic vapour bubbles seen in the photo are created when a femotosecond laser pulse is fired at cornea tissue to create the corneal cut.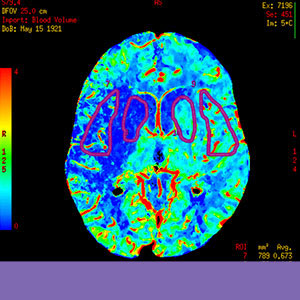 Significant return on research investments in much-needed imaging technology
Medical imaging is a critical and widely used tool in the health care system. Canada is internationally recognized as a leader in research to develop new and more effective imaging technologies. In the past fiscal year, CIHR and the Canada Foundation for Innovation (CFI) released a joint study evaluating the socio-economic impact of investments made by both organizations to support medical imaging research.
A case study of one particular technology used for diagnosis of acute stroke, computed tomography (CT) perfusion, determined that CIHR and CFI support accelerated the introduction of CT perfusion into clinical use by at least five years. The evaluation also determined that, for every $1 invested, increased use of the new technique resulted in $1.50 to $2.30 in value to stroke victims. The net economic benefit attributable to the CIHR/CFI investment was estimated at $42 million to $86 million from 2000 through 2011. Photo courtesy of Chris d'Esterre, Drs. Richard Aviv and Ting-Yim Lee.
Evaluating CIHR's Open Operating Grant Program and peer review process
The Open Operating Grant Program (OOGP) plays a core role in CIHR's programming. In 2012–13, CIHR's Evaluation Unit conducted a comprehensive evaluation of the OOGP and peer review process. The evaluation determined that the OOGP is succeeding in its primary role of supporting knowledge creation, reporting that researchers funded by the program produce publications with a consistently greater scientific impact than the health research average for Canada and other OECD comparators (based on average of relative citations).
The program also plays a significant role in supporting capacity development in Canada's health research sector. The evaluation determined that an average of 8.61 research staff are trained on each open operating grant. Based on available data, the total number trained for all grants is estimated at 81,175 OOGP research staff between 2000 and 2010. The report has provided valuable and timely input into the current reform process for the OOGP and peer review process. The OOGP as it is currently designed has met its key program objectives. Findings from the evaluation demonstrate how the program has contributed to the creation and dissemination of health-related knowledge and supported high-quality research.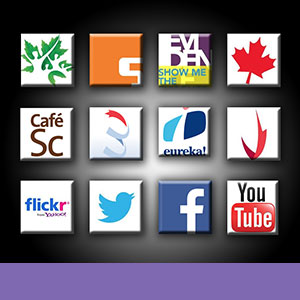 Outreach as you like it: Interacting with CIHR in person and online
An early adopter of social media, CIHR has pioneered new ways of reaching out to Canadians on the subject of health research. Those early efforts have established the agency's virtual presence so strongly that by the end of the second quarter of the 2012–13 fiscal year, CIHR had registered over 1 million Facebook fans. Some three-quarters of these connected through the Health Research in Canada page, while the Show me the Evidence digital magazine attracted another 174,000 fans. Traffic from the social media sites to the CIHR website grew by 231% over the same period a year earlier. On YouTube, meanwhile, CIHR videos were viewed more than 77,000 times.
Not all outreach, however, is virtual. The Synapse program, aimed at attracting Canadian youth to the subject of health research, had some 1,100 active mentors in the first half of 2012–13 who put in over 21,000 volunteer hours working with more than 121,000 students. And the successful Café Scientifique program, in operation since 2006, celebrated its 500th café in Montreal with a discussion on how nutrition can help seniors stay healthy. Both the Synapse and Café programs also play an important role in helping engage and communicate with one of CIHR's most important stakeholders – Canada's research community.
Date modified: