Mental health for Canadians with Autism Spectrum Disorders: The importance of research into treatment and care
Back to feature: Autism Matters – to Everyone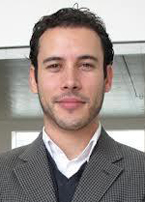 Who? Dr. Jonathan Weiss, York University, Chair in Autism Spectrum Disorders Treatment and Care Research.
What's the Issue? At any given point in time, seven out of 10 people with an Autism Spectrum Disorder (ASD) will experience emotional or behavioural problems. We need better ways of caring for and supporting people with ASD throughout their lives, and ways of supporting their families. But at the moment, we know little about what increases risk or leads to good outcomes.
What's the Research?  Dr. Weiss is leading several studies funded by the Chair in ASD Treatment and Care Research, which is funded by CIHR, in partnership with Health Canada, the Sinneave Family Foundation, NeuroDevNet, Autism Speaks, and the Canadian Autism Spectrum Disorders Alliance, with additional funds from the Spectrum of Hope Autism Foundation and York University. These studies are examining the factors related to increased risks of mental health problems in people with ASD, as well as protective factors that promote good outcomes. Dr. Weiss and his team will engage with stakeholders to translate their results into impactful interventions and to inform policies related to treatment and care.
What's the Impact? Dr. Weiss' research has focussed on how parents experience caring for a person with ASD, highlighting how healthier individuals are embedded within healthier families. His research has also shown how stressors like bullying are related to mental health problems in this population. Dr. Weiss has launched an ASD Mental Health Blog to share his findings with people with ASD, their families, service providers, and decision makers in various levels of government,
"Good mental health translates into better outcomes for individuals with ASD and for their families, and to a reduced demand on our health care system, which benefits all Canadians," says Weiss.
Date modified: