Reporting about autism in North America
Back to feature: Autism Matters – to Everyone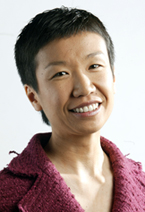 Who? Pauline Tam, former health and medical reporter at the Ottawa Citizen and recipient of a CIHR Journalism Award.
What's the Issue? Nearly 70 years after autism spectrum disorder was first identified, its cause or causes are still unknown. Prevalence estimates for autism have increased so sharply in recent years that scientists continue to debate whether the disorder is actually on the rise, or simply diagnosed more often. I conducted a year-long investigation into current research, treatment, and innovative thinking about autism in North America.
What research did you discuss in your articles? A great divide has emerged among scientists digging into the elusive causes of the developmental disorder: is autism all in the genes, or is something in the environment triggering an epidemic? The biology underlying autism, now estimated to afflict 1 in 88 children, is complicated. Genes matter, but experts usually can't tell how. Environmental exposures matter, but they can't pinpoint which ones.
Researchers increasingly think that it's possible for some people to recover from autism, and for others to improve with better treatment. Doctors and scientists are eagerly pursuing drugs that, for the first time, would target the core symptoms of autism.
With tens of thousands of teenagers on the spectrum set to come of age in Canada over the next decade, little remains known about their ability to participate fully in society, or what it would take to accommodate them.
What's the Impact? With the CIHR Journalism Award I received, I wrote a series of articles about autism that was published in the Ottawa Citizen and picked up by eight regional dailies belonging to Postmedia Network, the country's largest publisher of daily newspapers. It generated significant comment from autism families and service providers across the country. It inspired a national online web chat featuring Dr. Evdokia Anagnostou, a CIHR-funded autism researcher. It prompted comment from Ontario's ombudsman, who is conducting a provincial investigation into autism services for adults. And it generated interest from educators who want to reprint the series as a teaching tool for college-level students.
Pauline Tam's series in The Ottawa Citizen
Date modified: